BECAUSE LIFE IS WORTH SWIMMING
Our mission is to promote swimming through sport, lifelong enjoyment, and good health benefits. Our objective is for each member of The Race Club to improve his or her swimming performances, health, and self-esteem through our educational programs, services and creativity.
The Race Club features the primary resources available for swimmers: Swim Camp, Swim Video Subscriptions and Individual Swim Coaching. The Swim Camps are 8-session clinics held in California and Florida. The Race Club Membership is a subscription services providing access to weekly videos and more. Our individual swim coaching services are available online, where you live or at one of our two locations.
We strive to help each member of The Race Club overcome challenges and reach his or her individual life goals from Olympic swim training to developing freestyle swimming technique. The Race Club provides facilities, swim coaching, training, technical instruction, video, fitness and health programs for swimmers of all ages and abilities. Race Club swim camps are designed and tailored to satisfy each swimmer's needs, whether one is trying to reach the Olympic Games or simply improve their fitness level. Our programs are suitable for beginning swimmers, pleasure swimmers, fitness swimmers, USA swimming, YMCA swimmers, or triathletes; anyone who wants to improve swimming skills. All of our Race Club members share an enjoyment of being in the water and use swimming to stimulate a more active mind and body.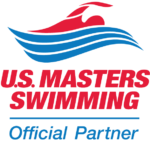 USMS OFFICIAL PARTNERSHIP
Understanding the science behind the swim techniques the fastest swimmers in the world use is necessary in order to become the best one can be. At The Race Club, we believe good swimming technique combined with the right swim training allows the swimmer to progress to the highest level of performance. However, most swimmers can benefit from more technical instruction in order to improve. Swimming technique is half of the equation toward fast swimming, yet few swimmers nor coaches spend much time on technique.
As a USMS Member, you will receive a free 2 Month Trial and 20% off the membership fee. This won't last long!
JOIN THE CLUB
We provide swimming videos for all age groups, triathletes and competitive swimmers.
Explore a breakdown of our prices for weekly videos and more below.
LANE 1
Dive into Lane 1 to learn the basic Race Club swimming techniques.
Weekly Promo Video, Aquanote, and Newsletter
LANE 2
For a deeper dive into great swimming technique, move over to Lane 2.
$9.99
Per Month | 7-Day Free Trial
Full access to Aqua Notes library
Complete Video tutorials

LANE 3
For swimmers that want to go faster, move up to Lane 3.
Full access to Aqua Notes & Video Library
Access to Dryland exercise videos, interviews and more
A lot more awesome features
LANE 4 w/Gary Hall
For the most comprehensive online coaching possible, move into the fastest speed of the Lane 4 subscription.
Full access to Aqua Notes & Video Library
Access to Dryland exercise videos, interviews and more
2 live 30 minute Video Conferences per month w/ a Race Club Coach
Access to complete library of workouts for swimming and dryland


FEATURED SERVICES
During our Swim Camps we offer enhanced services in between sessions.
The Race Club Swim Camps are unlike any other swim camps or clinics. Swimmers will focus on all strokes, starts and swim turns, while improving freestyle, backstroke, breaststroke and butterfly technique. Learn 4 different types of dryland training, the science of swimming and the 5 disciplines of fast swimming. Develop seasonal planning, mental training and race strategy techniques that are sure to give you an edge over your competition. Whether you're a beginner, master, triathlete or a competitive swimmer, we recommend that all campers attend every camp session to gain a comprehensive knowledge of our methodologies to improve your swimming technique. All swim camps below are open for registration.